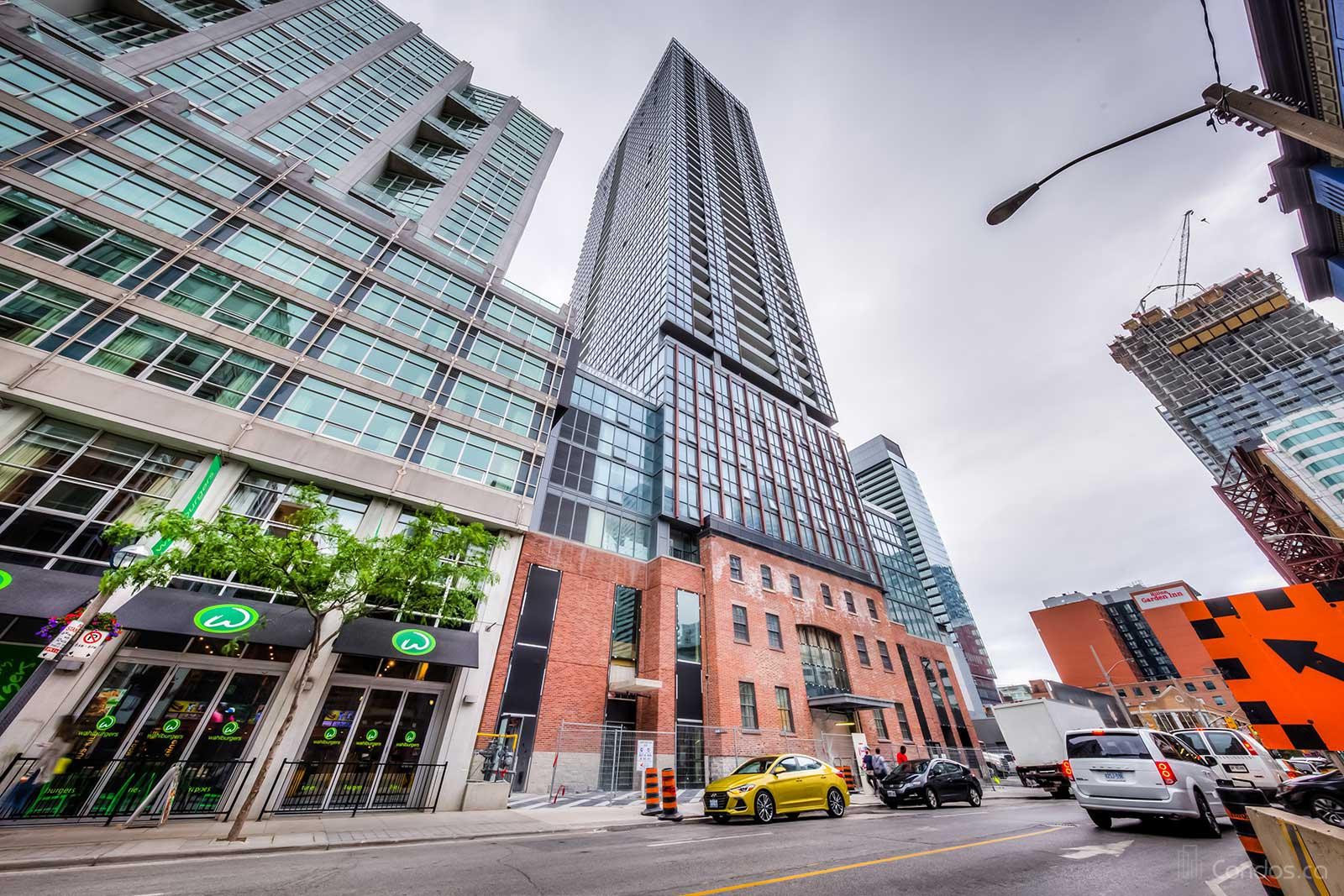 The Bisha Hotel and Residences by Lifetime Developments, in association with INK Entertainment is a new condominium development located on the corner of King Street West and Bluejays Way in Toronto.

Upon its completion, it will consist of a total of 337 units that will vary in size from 379 square feet in an upwards of 699 square feet. Available units for sale start at $308,000. This outstanding new condominium rises an incredible 41-storeys above the downtown Toronto area, giving residents an incredible view of the city and panoramic view of the city skyline. Residents will be within walking distance of several lush and green parks such as the Road House Park and the Coronation Park.

Also within walking distance, residents will be able to enjoy the beautiful water at the Harbor Waterfront and the East Bay Front.  Also within close proximity, residents will have access to the Hazleton Lane shopping centre, the Discovery District, the Toronto Eaton Centre, and the Gardiner Expressway.

The residents at the Bisha Hotel and Residences will be able to enjoy a wide variety of amenities right within their own building. The spacious rooftop terrace is a perfect place for gatherings with friends or family, to have barbecues, as well as enjoy the beautiful views that can only be seen from the rooftop. Even more so, residents will have access to their very own private club and lounge with a kitchen and a 24-hour cafe, a bar, a luxurious indoor pool, and cabana all great ways to relieve stress after a long day.

The state-of-the-art exercise room and a fun and exciting games room are also at a resident's disposal. Sales for the Bisha Hotel and Residences have already started and are expected to sell quickly.

For more information, please visit the presentation centre located at 373 King Street West suite 302 in Toronto. The presentation centre is open Monday- Thursday from 12:00-6:00 p.m. and Saturday and Sunday from 12:00-5:00 p.m.